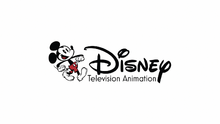 Disney Television Animation is an production company that produced Wander Over Yonder, along with Mercury Filmworks (for season 1) and Boulder Media (for season 2). They animated the seven remaining shorts shortly after Mercury Filmworks left Wander Over Yonder.
They also produce every other animated Disney series on Disney Channel and Disney XD.
Ad blocker interference detected!
Wikia is a free-to-use site that makes money from advertising. We have a modified experience for viewers using ad blockers

Wikia is not accessible if you've made further modifications. Remove the custom ad blocker rule(s) and the page will load as expected.