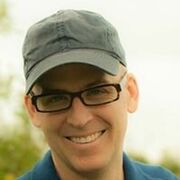 Tim McKeon is an American cartoon writer, producer and director. He has worked on shows like Fish Hooks, Adventure Time, Foster's Home for Imaginary Friends and The Grim Adventures of Billy and Mandy.
Episodes he wrote
References
Ad blocker interference detected!
Wikia is a free-to-use site that makes money from advertising. We have a modified experience for viewers using ad blockers

Wikia is not accessible if you've made further modifications. Remove the custom ad blocker rule(s) and the page will load as expected.